Working Remotely: A Look at What Works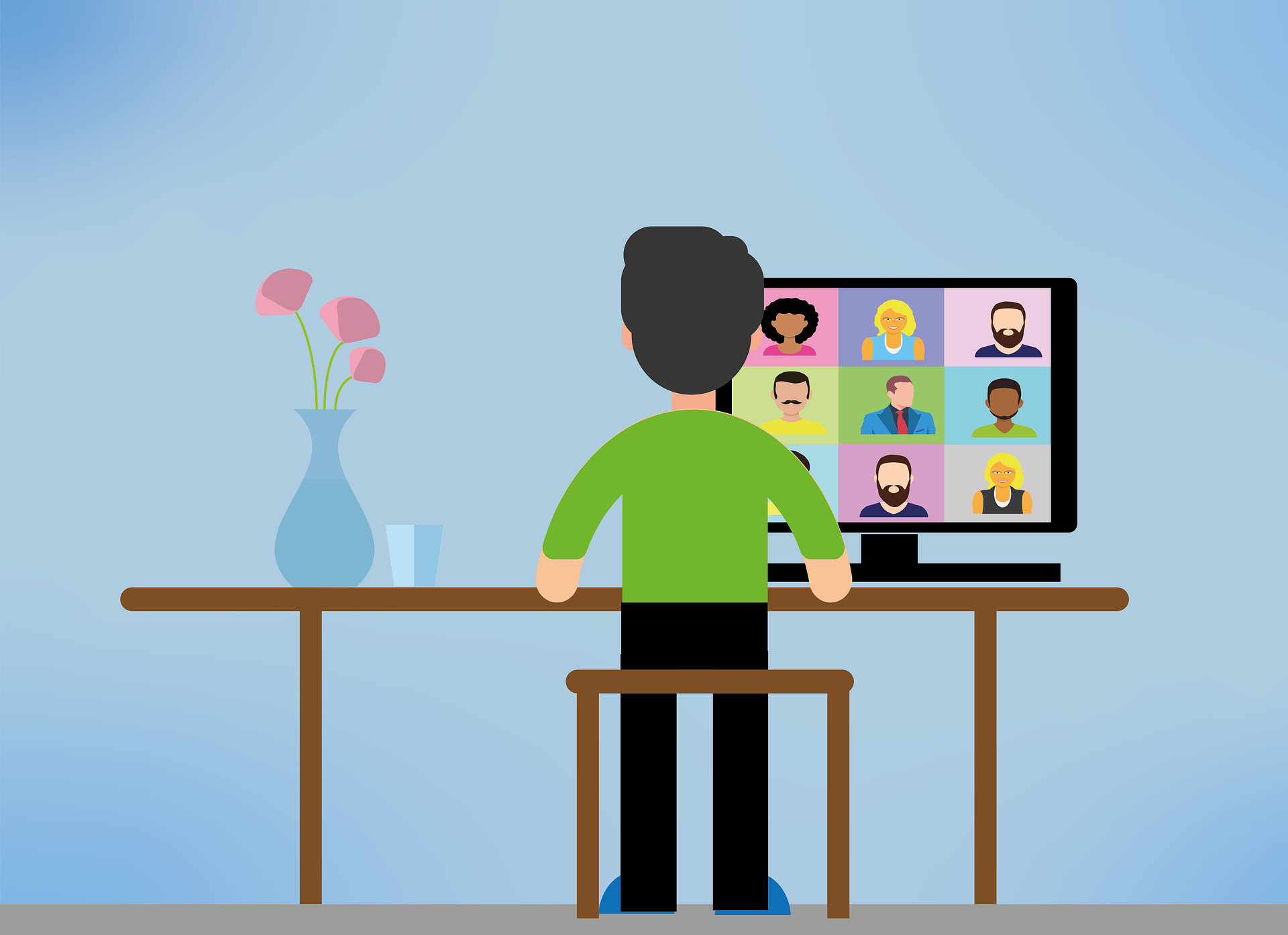 In the time following the start of the COVID pandemic, Bendyworks transformed from an office-based team of software developers in downtown Madison, Wisconsin, to an all-remote company with employees in half a dozen states. In spite of the many challenges, we have built the business and grown the team size.
How did we make this happen?
At First Glance
Although we were not prepared for a crisis like this pandemic, we had some advantages. In early 2020, Bendyworks had set plans in motion to allow employees to work from home part-time. In addition, our developers were already working remotely with most of our clients, so collaborating across distances was normal for them.
Our team has years of experience in learning new technology, moving between projects, and adapting quickly to new circumstances and requirements. These were all great assets that made the transition much easier.
If a company or team is not set up for this type of flexibility, leadership must purposefully explore every option and brainstorm with their team how they can adapt and work in changing environments.
Strong beginnings are good, but they aren't the whole story. What did the transition look like a few months into remote work?
A Deeper Dive: Handling the Logistics
On the business operations side, most of our services were cloud based, so we were pleasantly surprised at how easy the transition was. Without a physical office, we rented a post office box and gradually set up the remaining services to be completely virtual.
Before the pandemic, we had already started moving all payroll and HR services to a national company, and our accountant is part of a global group. This made the decision to hire employees in other states much easier because we knew we could handle the complexities involved.
What about our developers and other employees? Since our team had not worked from home before, we made sure that everyone had what they needed to set up an ergonomically sound and comfortable work area. We talked with each person about their ability to create a space to work in, and discussed the issues faced by both those who had children and family and those who were alone.
Everyone is an individual with unique needs. Even if we're not able to fix everything, we can listen, empathize, and be flexible in meeting those needs.
The Biggest Challenge: The Personal Connection
What we couldn't easily replace was the personal connection. We couldn't lunch together at our long table, or go out as a team to mark an occasion. The coffee maker, a regular hangout, was no longer available. We couldn't stop at a colleague's desk for a quick question or help solving a problem.
This was now all replaced by Slack and Zoom.
To make sure everyone had high quality internet, we implemented an allowance, and encouraged the team to use their Zoom accounts to connect with family and friends during the isolation. We had many conversations about how to maintain the closeness of our team and welcome new hires. We solicited input about what was important for the team as a whole and for each individual.
We also encouraged everyone to take time to connect with their colleagues, and not just about work. When you work remotely, you might hesitate to reach out because it's harder to gauge if you're interrupting them. We encouraged everyone to keep casually connecting and find ways to communicate that work for them.
In our daily virtual standup we mainly share updates about the projects we work on, but also stories about our pets, children, and life events. We share fun stuff in Slack as well as difficult and challenging experiences. Our weekly taco dinner has become virtual (and doesn't require tacos). Most recently, we set up a Friday afternoon virtual coffee chat to share weekend plans.
It's taken time to get comfortable with being on camera. It can still be a challenge at times, but we are getting used to the new normal. Once it is safe, we will plan our first get together since going remote.
What can be learned from Bendyworks?
What works is going to be different for each organization, team, and individual. Here at Bendyworks, we are constantly adjusting in order to improve our processes and the employee experience. Looking back, I believe that the main behaviors that helped us successfully transition are to communicate - a lot, to see each person as an individual, and to keep adapting to the future as it happens.
How has your company or team adapted to remote work? What are your takeaways from the changes you have made?
Comment at the Bendyworks LinkedIn Page
---