Most Innovative Company Finalists... Again!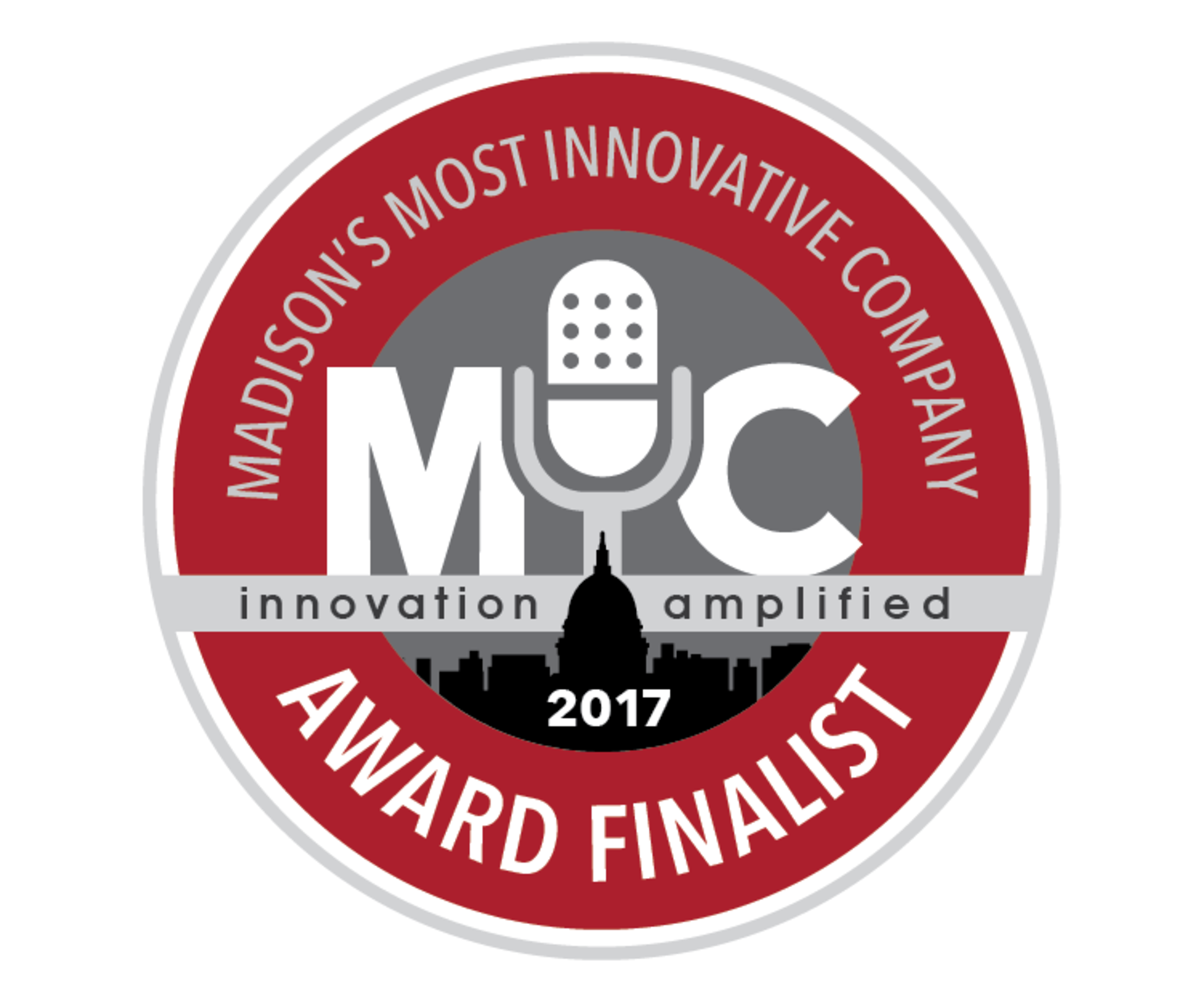 For the second year in a row, we are a finalist for the Most Innovative Company Award, given by the Greater Madison Chamber of Commerce.
We are so excited to join the ranks of great companies that are making waves in Madison and Beyond. The other finalists are Curate, Acme Nerd Games, Innocorp, Kilter Rewards, MobCraft Beer, and Underground Meats.
Last year, we presented Bendyworks as a company whose NDAs are so strong that we can't directly talk about many of our innovations and clients. We dressed like FBI agents and demoed showcase applications.
This year, we highlighted several things: the large proportion of conference speakers we have on staff who share their expertise with the development community nationally and internationally; how we give back to the community through organizations like Rails Girls Summer of Code, Free Bikes 4 Kids, the Doyenne Group, The Madison Women in Tech, and so many more; and how we invest back in our employees through 10% growth time, a conference allowance, and encouraging an outstanding culture of sharing, learning and mentoring. There's a whole lot of giving that happens at Bendyworks, and we are delighted to be recognized as a Most Innovative Company.
---